Get Glovo UberEats and Just Eat technology
without fees
We turn your traditional restaurant business into a connected business with the latest technologies multiplying your ability to attract customers and increasing your income.
We negotiate for you among the more than 100 suppliers that work in delivery and digitalization managing any need you have and guaranteeing the best market price.
Contact Delitbee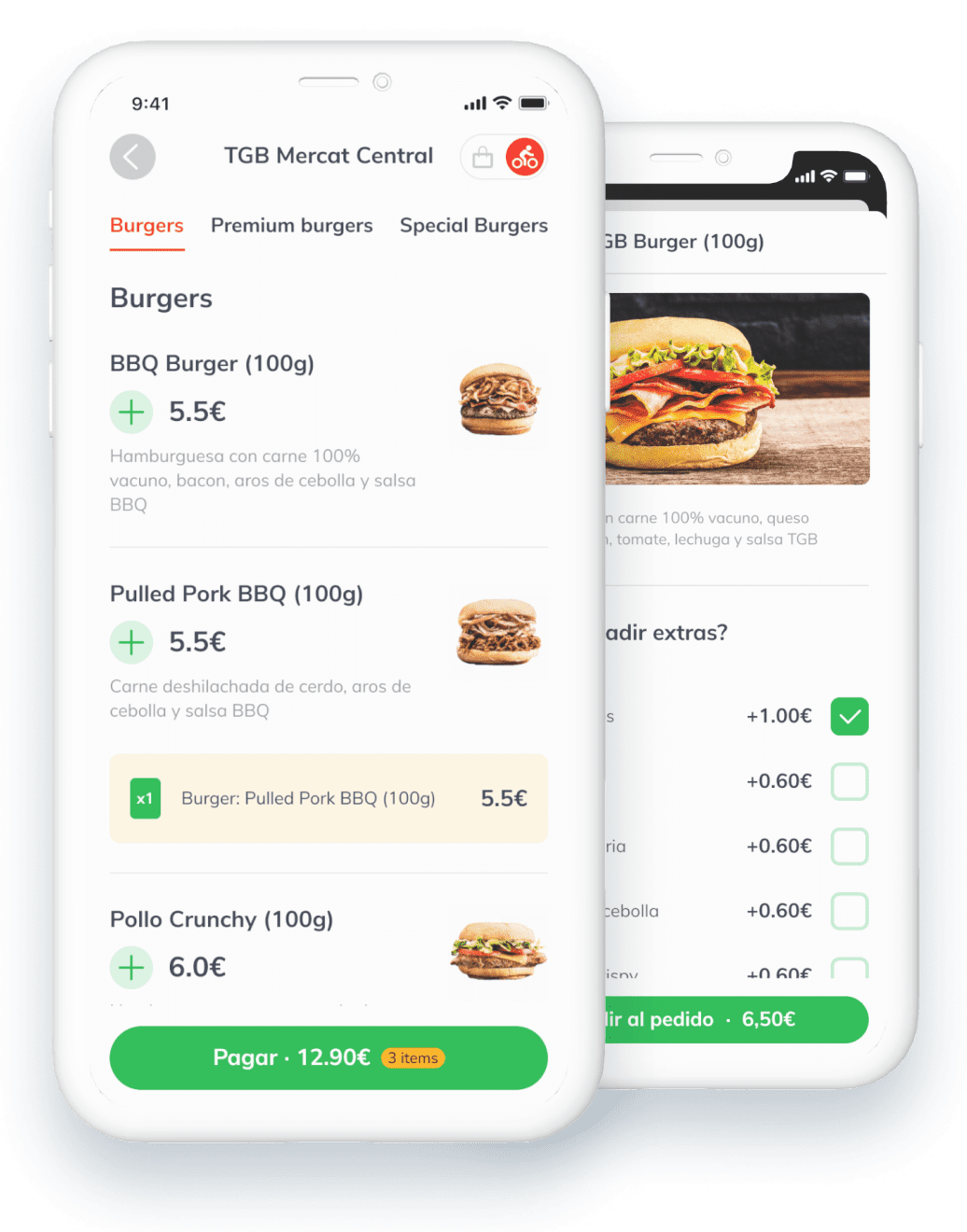 We adapt to your business needs.
We are your digital partner
Online store → 0% fees
We advise you and create your own online store adapted to your needs where your customers can place orders directly to your restaurant from your website. You can easily manage your menu, communicate directly with your customers and build loyalty through offers and promotions.
It doesn't matter if you have your own delivery service or not, we take care of everything, you only need to worry about getting orders. Learn more about delivery.
Do you need a web page where you can give relevant information about your business? We can also create it for you. Both the online store and the web are included in the Growth plan.
I want to sell online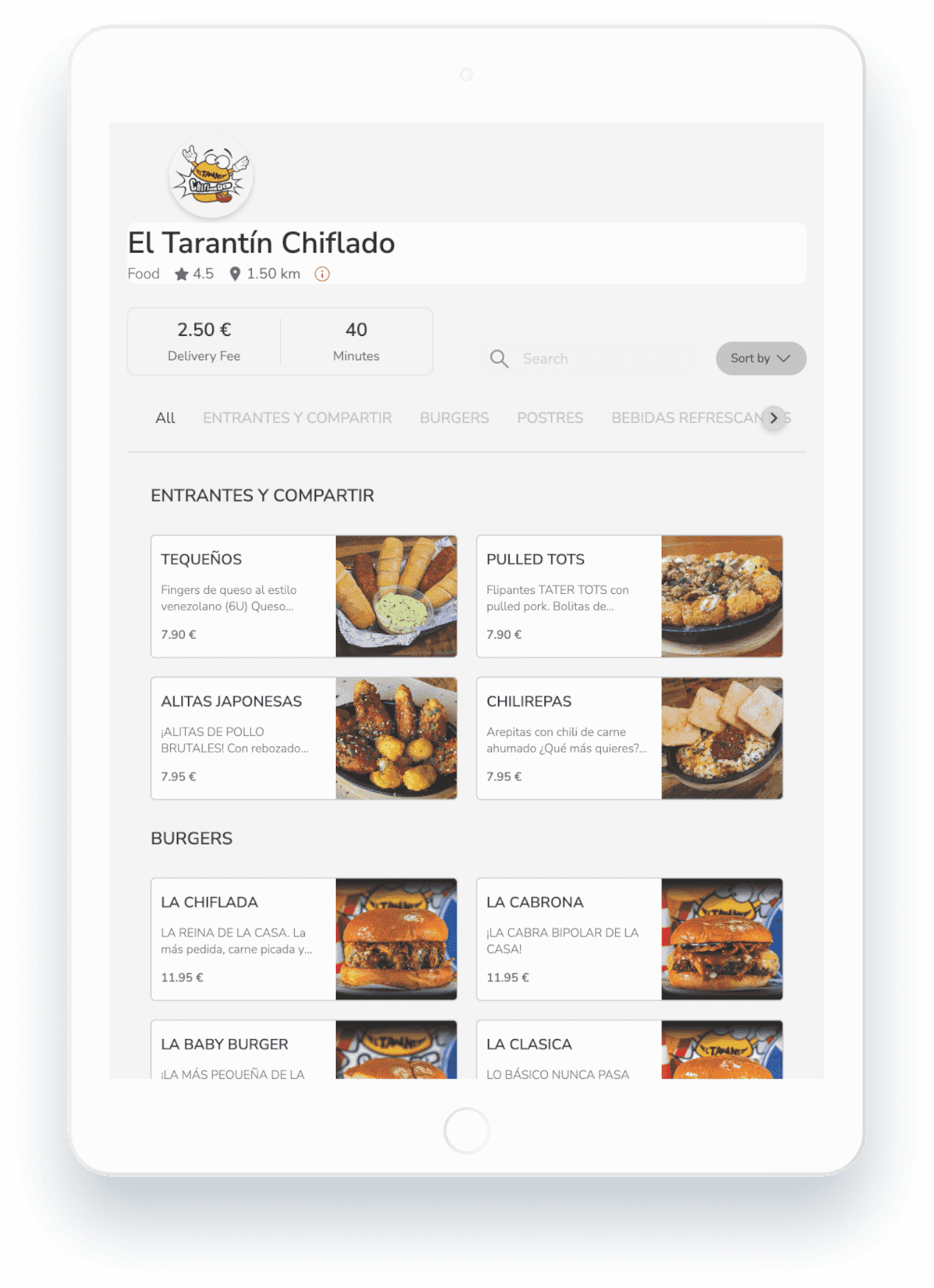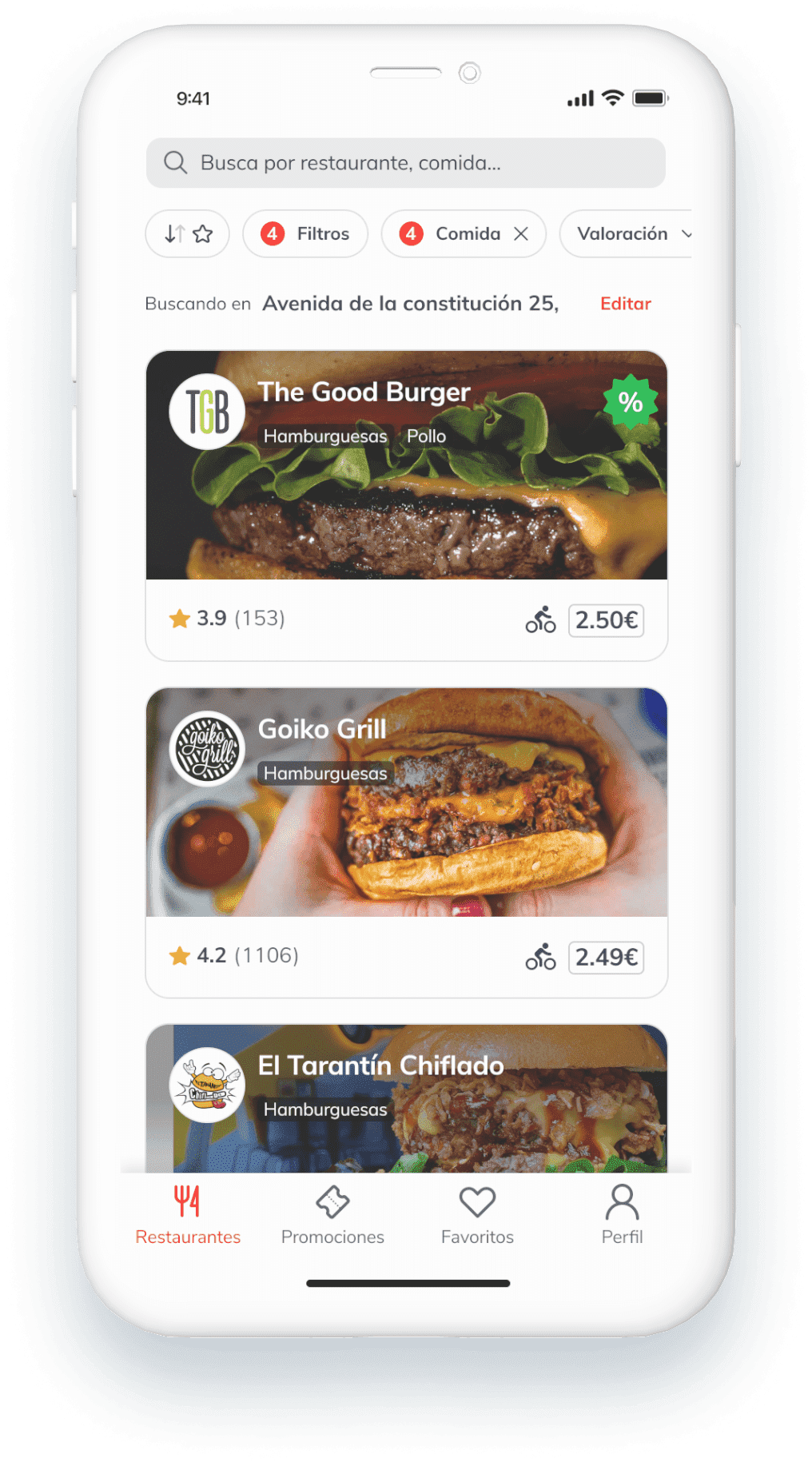 Sustainable marketplace: the food delivery mall but without fees 😉
We connect your e-commerce/online store with our marketplace and if you don't have an e-commerce, we'll create it for you. Thanks to our extension your restaurant will appear in our app along with thousands of restaurants and you also get:
More visibility against your competition

You will receive orders from the app as if you received them directly from your e-commerce

You will position yourself against any third-party delivery channel you have: Glovo, UberEats or JustEat thanks to our price comparison technology.
We advise you on how to sell more through your own channel and also earn more money with each order.
Incluido en el plan Growth y Total
Our marketplace will be the preferred tool of your clients, anticipate the future and discover more about the marketplace.
I want to travel to the future
Would you like to have a high performance Android and iOS native app for your business?
We are experts in mobile application development with more than 10 years of experience. We will create a mobile application for your brand, restaurant or franchise exclusive for you.
I want the app for my business
All your orders in one place
Stop having your restaurant full of printers and different devices that don't stop beeping. You no longer have to check each ticket by hand or talk to each of the platforms you work with to modify your menu.
Integrate all the orders from the different sales channels in a single terminal. Your entire restaurante internal process will be more efficient and profitable. With Delitbee you will have access to the best offers on the market!
We negotiate for you between the different suppliers according to your business needs. We work with the best channel managers on the market: Ordatic, Sinqro, Deliverect, LastApp or Otter.
Included on Growth Plan
I want to know more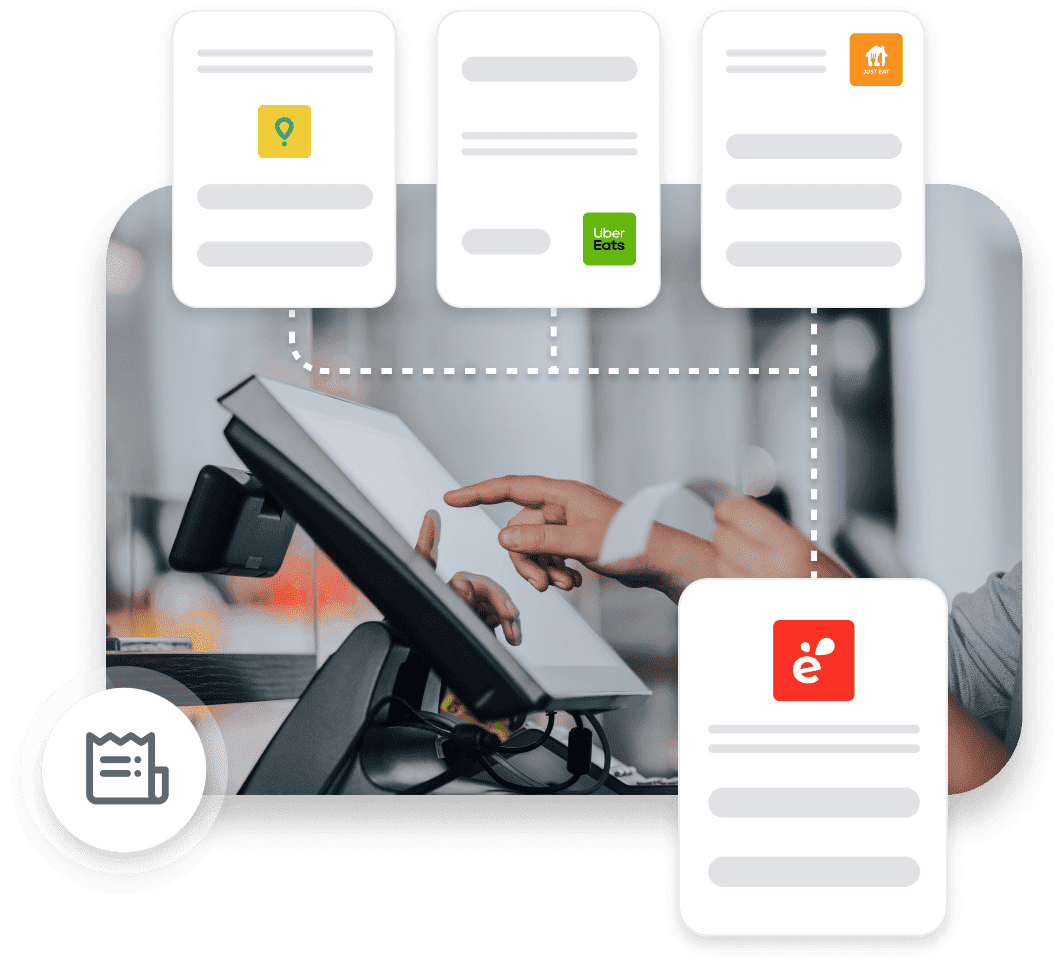 Delivery companies
You don't have a delivery fleet or would you like to integrate your own with our technology?
We adapt to your needs and your sales volume.
We have agreements with logistics companies that comply with the Rider Law and have extensive experience in food delivery. We guarantee the delivery of your orders with the utmost professionalism by connecting your business with Stuart, Paack, Delivery Levante, etc.
If you have your own couriers you can continue delivering your orders as before.
I want more info
All in one invoice
Simplify your accounting, no matter how many suppliers you have, we will take care of managing and group all invoices into one for your financial convenience.
Delitbee will bill all services and pay each of your providers for you. One invoice, one payment: We simplify your accounting to the maximum.
Included in Growth Plan and Growth Plus Plan
Simplify my accounting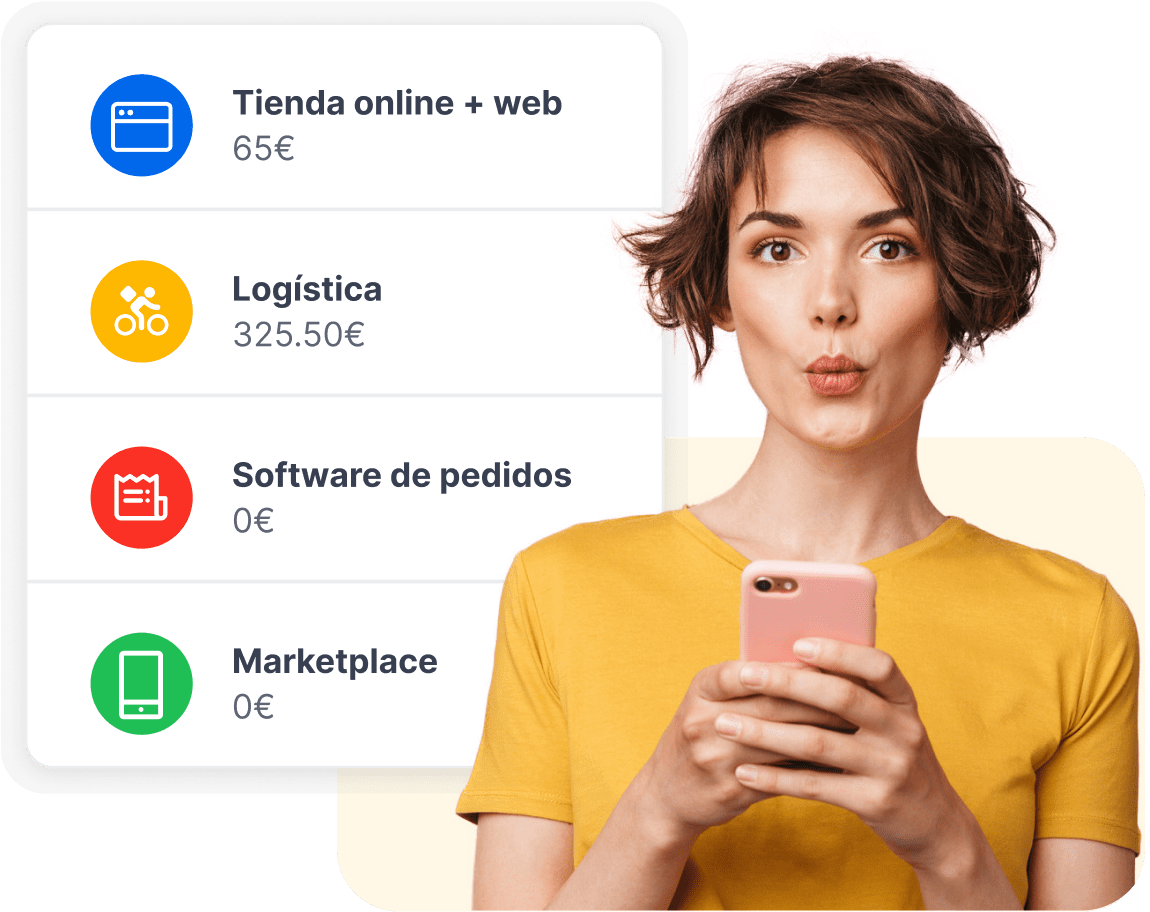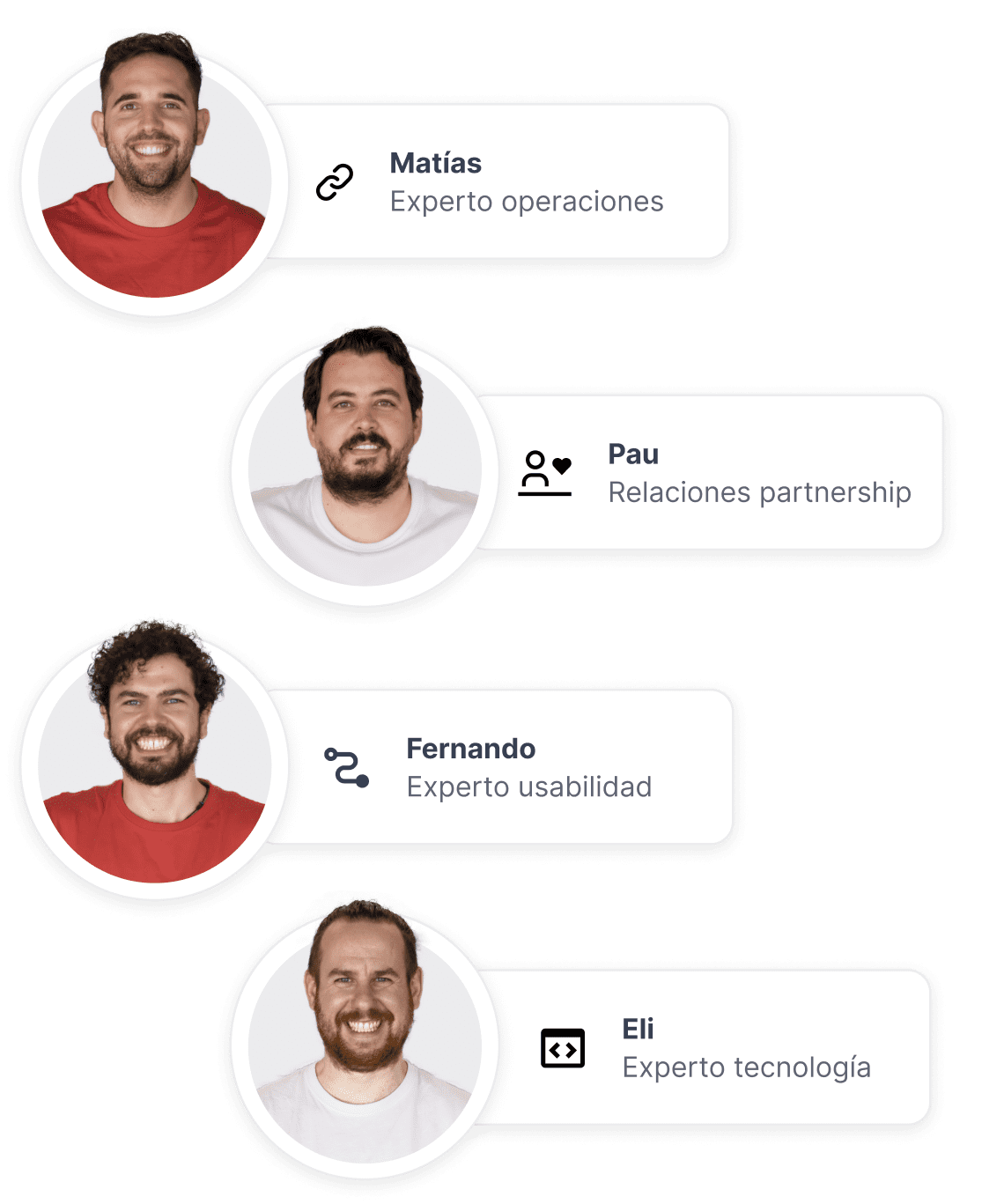 Support and customer service
Our team will help you resolve any questions or issues that may arise, giving you 100% professional and personalized attention.
In addition, for your peace of mind we offer intermediation services to resolve any incident that you may have with third-party services such as Glovo, UberEats, Just Eat, etc.
Contact us
Contact us without commitment and let yourself be advised